SCHEDULE
A MEASURE
Our flooring pros will visit your home and measure your space for accurate quotes.
QUESTIONS?
CONTACT US
Our team is here to answer your questions and help you achieve your goals.
APPLY FOR
FINANCING
Affordable flooring is within reach. Learn about our financing options.
How to Clean Vinyl Floors
Vinyl flooring can stand up to a lot of wear and tear, even in your home's high-traffic areas. That said, it still needs routine cleaning and care to keep it looking its best. Learn how to properly remove dirt, scuffs, and stains from your new vinyl floors from Carpet Barn with these simple tips from our pros.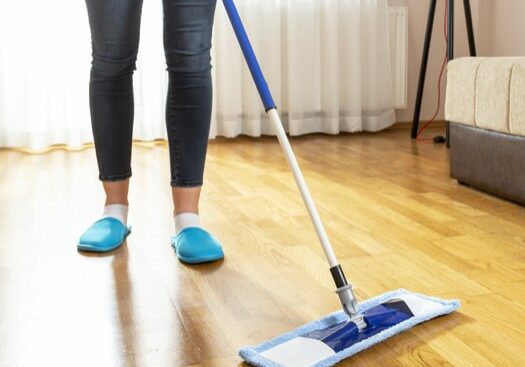 Vinyl stains and spills
If a spill occurs, wipe it up with a clean, damp cloth as soon as possible to prevent stains from setting in.
You should also thoroughly clean your floor weekly using a vacuum or dry mop to remove dust, dirt, and hair. You can then wet mop with a manufacturer-recommended cleaning solution.
For tough, oil-based stains, you shouldn't use any abrasive cleaners. These can scratch your floor.
Keep your vinyl looking new
Vinyl floors can become dull when a film from improper cleaners is left to dry on the surface. Be sure to rinse and dry floors thoroughly after every clean.
Preventative maintenance can include the use of doormats at entryways to catch dirt from the bottoms of shoes before it enters your home.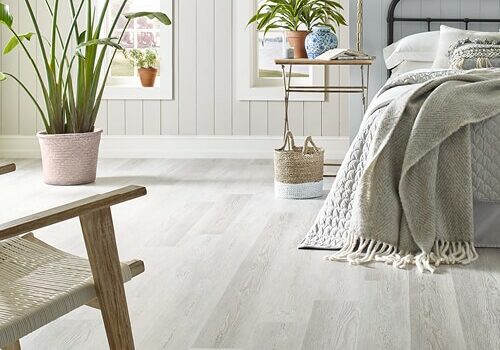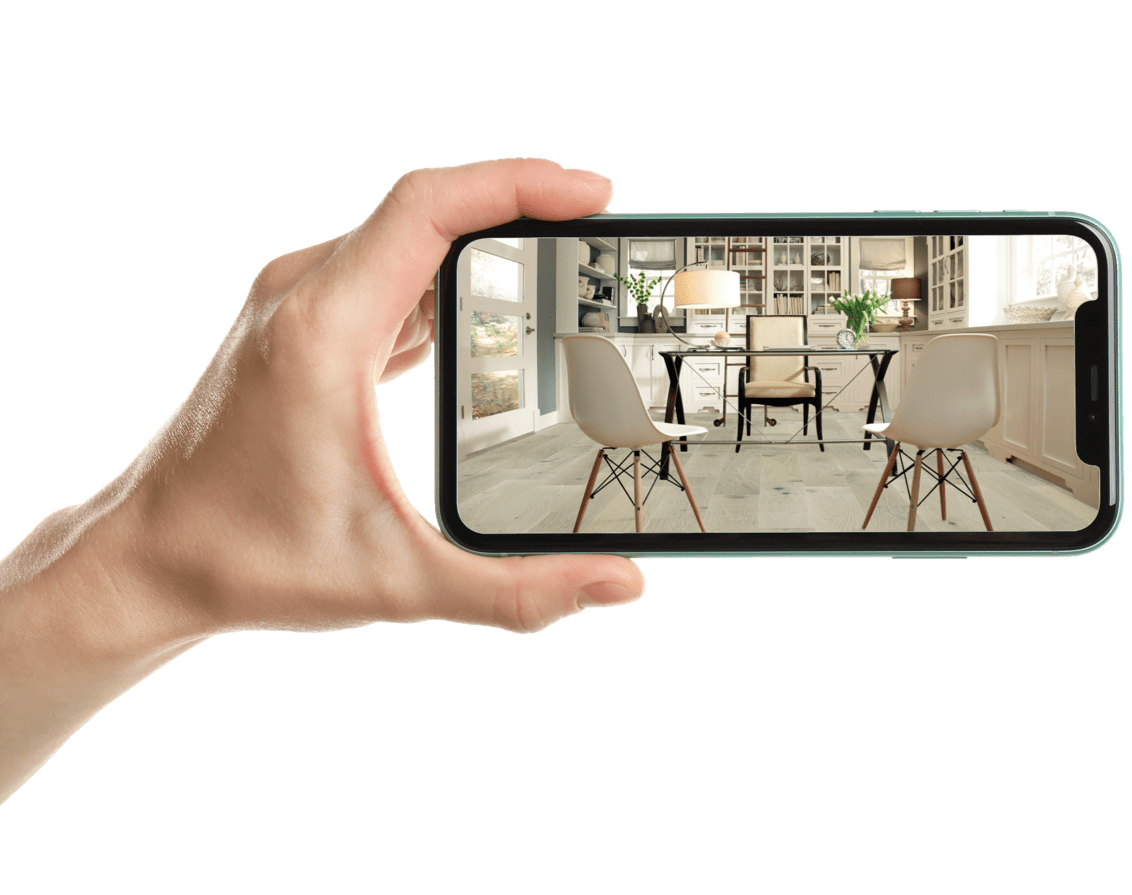 INSPIRE &
VISUALIZE
See our flooring styles in your room before you buy.