Moulding helps enhance the design features of your cabinets and tie them into the rest of your home. The cabinet style that you decide on will have an impact on the type and amount of moulding you may want.
Traditional cabinetry often uses a significant amount of moulding and decorative elements. Contemporary and frameless cabinet styles use a minimal amount of moulding. Learn more about all the various moulding options offered by the Carpet Barn.
Beautiful Cabinet Molding for You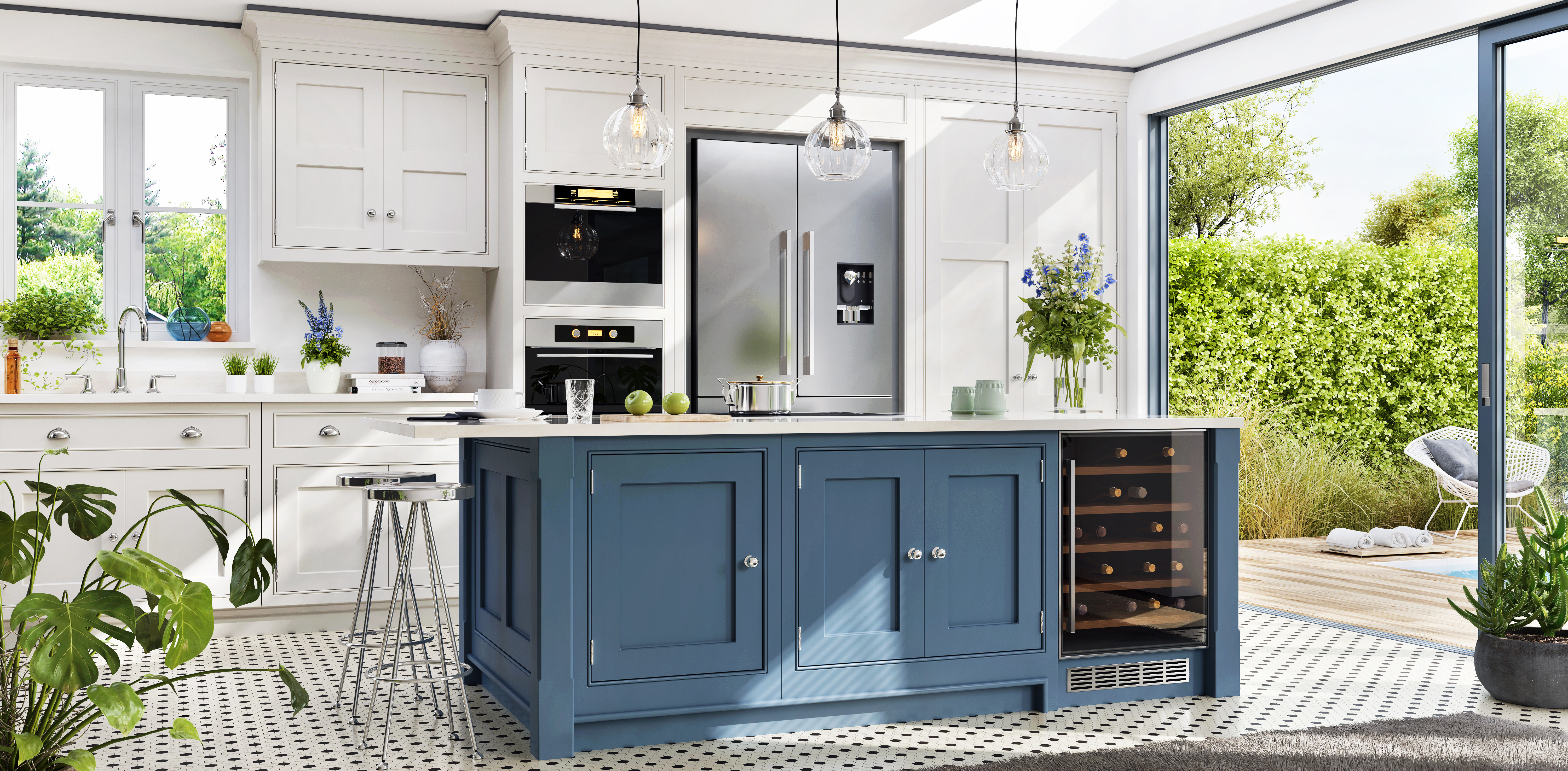 Crown Molding
Molding that is used on bathroom cabinetry can often be used to frame vanity mirrors for a coordinated and finished look.
Pilasters
These columns project out slightly from a wall or cabinet to add an elegant touch.
Wainscoting
These panels may be installed along the walls of the kitchen or surrounding rooms, connecting those spaces with the kitchen cabinetry. This type of molding may run at chair-rail height or higher depending upon the style of the home.
Decorative Feet
Feet may be inserted to create a look of furniture or add dimension in one area, particularly if one cabinet extends beyond the general cabinet line. Islands or china hutches may also include decorative feet or legs. Design options for these vary with the style of cabinetry chosen.
Cabinet Characteristics & Features
Customize your cabinet with molding
Light Rail moulding is used at the base of cabinets above the counter to conceal under cabinet lighting. Installing this type moulding deflects the light glare, while adding a decorative touch.
Scribe moulding is a thin piece of trim that covers any gaps between your cabinets and the wall. This is an easy way to resolve any visible inconsistencies once your installation is complete.
Crown moulding is decorative trim that is added to the top of your cabinets. It draws the eye upward adding an elegant look to the top of cabinets. Crown moulding can either bond with the ceiling or allow for space above the cabinet.
Riser moulding helps raise the crown, so it bonds with the ceiling. You can leave space above the cabinets to display decorative items, but if you rather close them off and avoid the buildup of dust, risers can be used instead of a traditional soffit.
Base moulding adds a unique detail at the foot of your cabinets. The decorative edge of this type of cabinet molding adds an architectural aspect and foundation to your cabinets.
Toe Kick moulding covers the exposed wood of the toe space which allows you to stand closer to your workspace. This is important for functionality and promoting a clean design.
Fillers are used throughout a cabinet layout to help balance the design and add functionality. Fillers bridge gaps and add clearance which ensures that every cabinet functions properly.
Other Cabinet Characteristics & Features

Free Measurements
We proudly offer free in-home measurements in Billings and our surrounding communities.

Contact Us
Our knowledgeable team is always here to answer your flooring and cabinet-related questions.

Special Financing
We offer zero interest financing on approved credit accounts through our partners at Shaw.