SCHEDULE
A MEASURE
Our flooring pros will visit your home and measure your space for accurate quotes.
QUESTIONS?
CONTACT US
Our team is here to answer your questions and help you achieve your goals.
APPLY FOR
FINANCING
Affordable flooring is within reach. Learn about our financing options.
Learn how to clean your tile floors and grout
Tile floors may be incredibly durable, but if cleaned improperly they will not look or perform the way you might hope. Your manufacturer or warranty may recommend a specific care routine and cleaning products. Generally, you'll find that ceramic and porcelain floor tiles are fairly low maintenance, while natural stone tiles such as slate, marble, granite, or limestone require more individualized care.
Tile stains and spills
When a spill occurs on your tile, wipe it up with a clean cloth and then rinse the area by flushing it with water and mild soap, if needed. Always act quickly to prevent staining.
If a stain does occur, you'll need to deal with it based on the type of material that cause the stain. Most stains can be removed with the use of a hydrogen peroxide-water solution and scrubbing with a clean cloth, but you'll need to use a mild soap detergent if the stain is oil-based.
Keep your tile and grout
looking like new
With all the various material options available in the market today, there is no single solution to cleaning and maintaining every style of tile.  Below is a list of recommendations for various materials.  Always be sure to follow manufacturer recommendations when it comes to caring for your new stone or tile products.
Ceramic & Porcelain Tile : Clean regularly with a PH neutral all-purpose cleaner.
Glass & Metal Tile : Always use a nonabrasive cleaner to prevent scratching. 
Quarry Tile : Never use no-rinse enzymatic and organic acid based cleaners.
Natural Stone : Should be sealed prior to grouting to provide extra protection.
Quartz : Always use a nonabrasive cleaner to prevent scratching.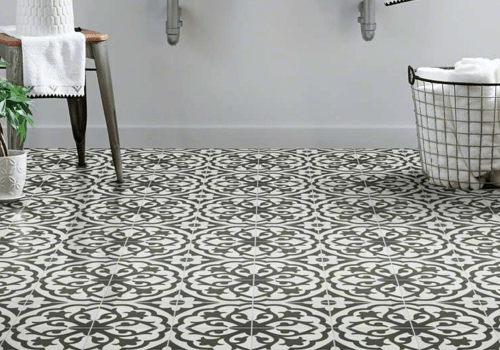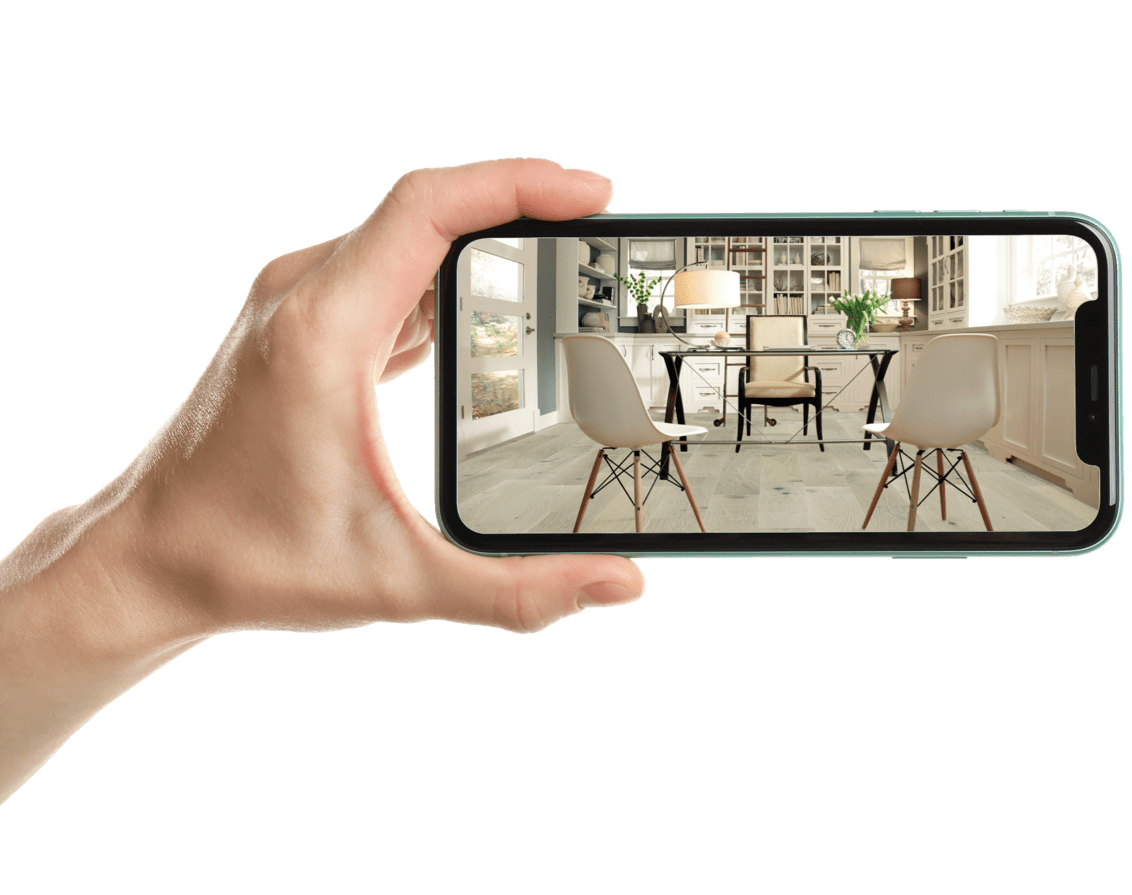 INSPIRE &
VISUALIZE
See our flooring styles in your room before you buy.