SCHEDULE
A MEASURE
Our flooring pros will visit your home and measure your space for accurate quotes.
QUESTIONS?
CONTACT US
Our team is here to answer your questions and help you achieve your goals.
APPLY FOR
FINANCING
Affordable flooring is within reach. Learn about our financing options.
Proper Area Rug Cleaning and Maintenance
Just like carpet, all rugs should be vacuumed regularly to remove embedded dirt. For rugs with shag, cabled, or thick loop pile, use a suction-only vacuum with an adjustable brush lifted away from the carpet. Beater bars tend to agitate the pile and cause it to fuzz.
Preventative maintenance should include the use of mats at entryways to catch dirt from the bottoms of shoes. Move your furniture occasionally to reduce the chance of crushing or fading from direct UV sunlight exposure. Use carpet protectors under furniture legs.
Area Rug Stains and Spills
When a spill occurs, work from the corner of the rug to the center to remove as much of the spill as possible.
Rinse the area using warm water to remove sticky residue, then absorb the excess water by layering a clean cloth over the spot and weighing the towels down with something heavy to be sure the rug dries completely. This is important even when your rug doesn't seem damp.
You can use a cleaning solution as recommended by your rug's manufacturer if necessary.
Area Rug Storage
Make sure your rug maintains its look and feel after storage by following these simple guidelines.
Vacuum your rug before storage, then roll it up with the backing side out.
To protect it from dust, wrap or cover the rolled rug with cloth or plastic.
Be sure the cover material of your wrap does not contain strong dye.
Do not wrap your rug too tightly, allowing room for air to circulate.
Store your rug in a climate-controlled room with low humidity levels.
Keep your rug out of direct sunlight during storage.
Avoid storing your rug directly on a concrete floor.
Do not place anything heavy on top of your rug while it's in storage.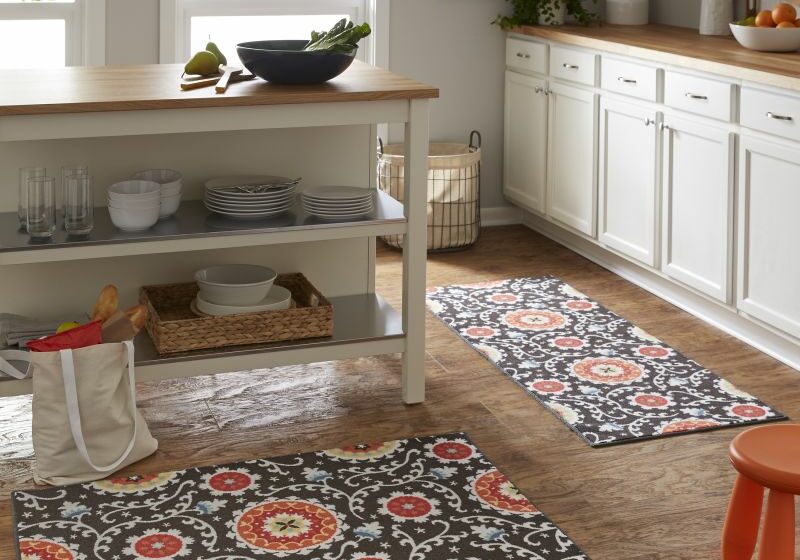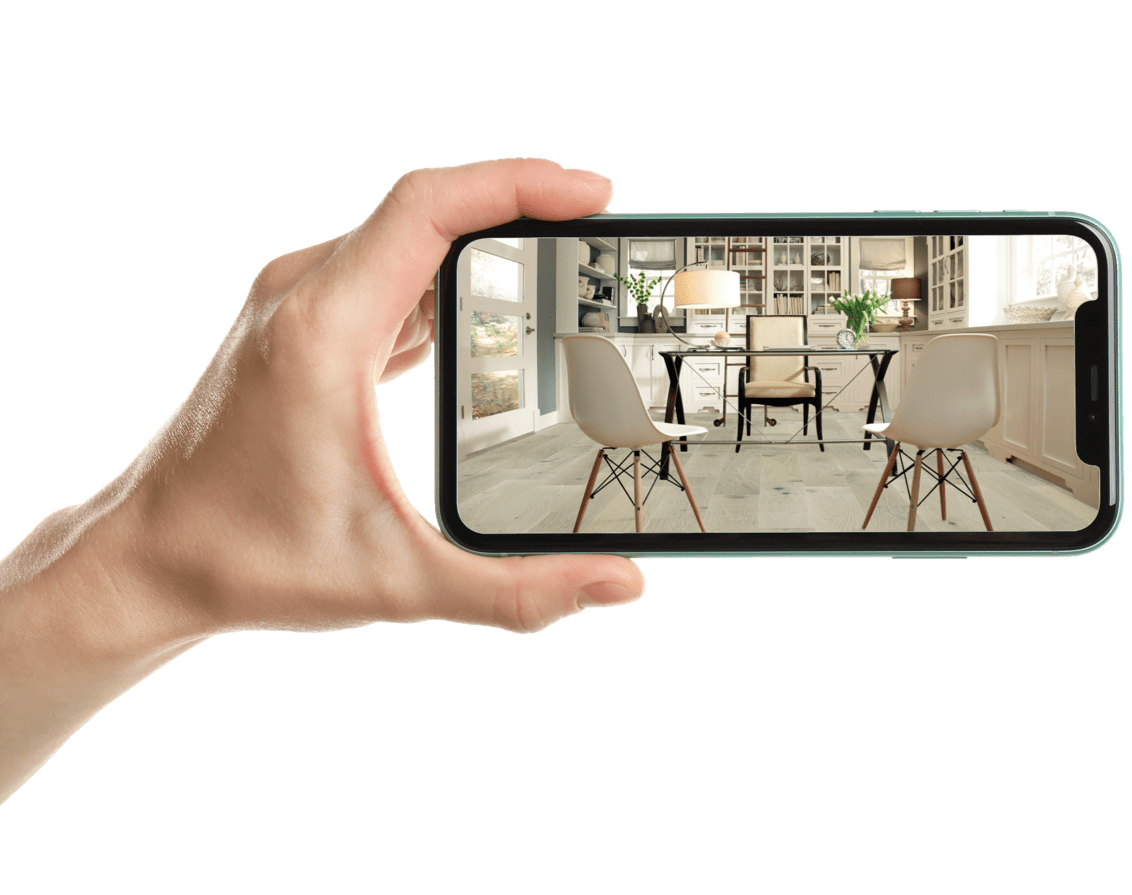 INSPIRE &
VISUALIZE
See our flooring styles in your room before you buy.