SCHEDULE
A MEASURE
Our flooring pros will visit your home and measure your space for accurate quotes.
QUESTIONS?
CONTACT US
Our team is here to answer your questions and help you achieve your goals.
APPLY FOR
FINANCING
Affordable flooring is within reach. Learn about our financing options.
Get Into a Hardwood Cleaning Routine
Cleaning your hardwood floor can be simple, but you'll need to be adaptable. Seasonal factors range from rain and mud to snow and salt. Learn the proper way to prevent scratches, keep dirt from building up, and more using our hardwood flooring care and maintenance guide.
The best recommendation we can offer is to get into a routine. Follow a cleaning schedule and stick to it!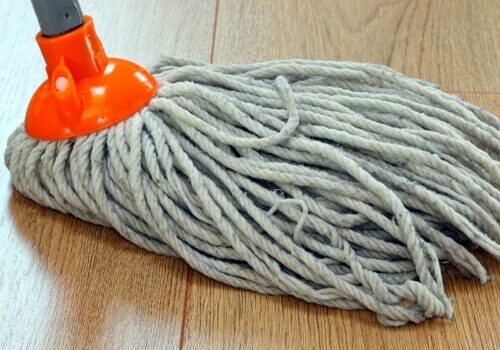 Daily VS Weekly Hardwood Maintenance
High Traffic areas need to be swept or vacuumed daily to prevent buildup or damage from loose dirt and debris. Mop with a manufacturer recommended cleaning system at least once a week in high traffic areas. Lower traffic areas can be swept or vacuumed weekly and mopped monthly.
Keep your hardwood looking new
Always use floor cleaning products recommended by the manufacturer. Using other floor cleaners can void your warranty and possibly damage your investment. Do not use oils, waxes, or furniture sprays as they can leave a residue and create a slippery surface. Remember that water is woods worst enemy, so always use a damp mop and do not let any water sit as you are cleaning. Work in one area at a time and allow the floors to thoroughly dry before replacing and rugs or furniture.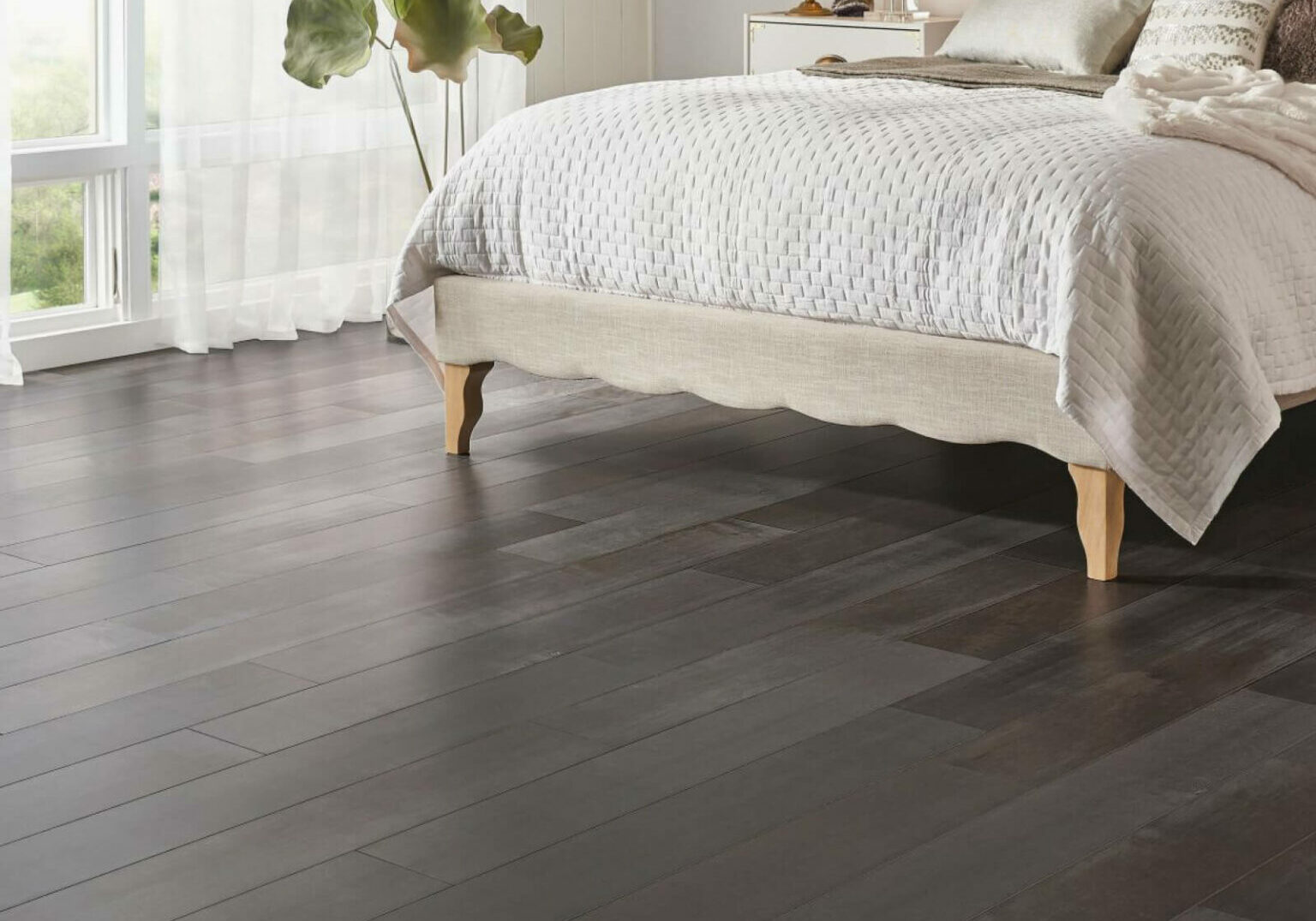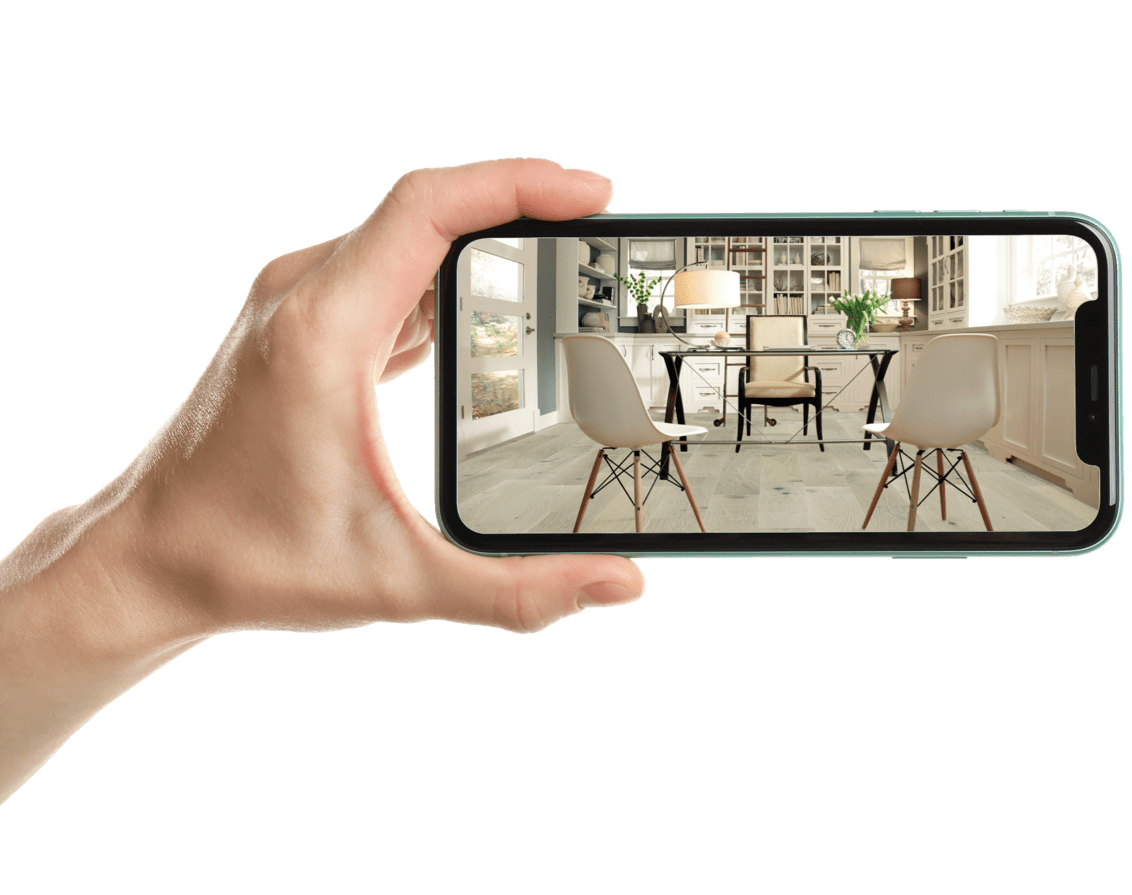 INSPIRE &
VISUALIZE
See our flooring styles in your room before you buy.