Hardware, Hinges and Pulls
Premium Cabinet Hardware, Hinges and Pulls
Hardware is the jewelry of your cabinets. It adds beauty and function to your design. Hardware connects your cabinets to other metallic elements such as lighting, faucets, and decorative accessories. If you are looking for a quick way to update your current cabinets, consider upgrading the hardware for a new look. The Carpet Barn offers a wide assortment of hardware for all your cabinet needs.
Explore the Drawer Hardware & Features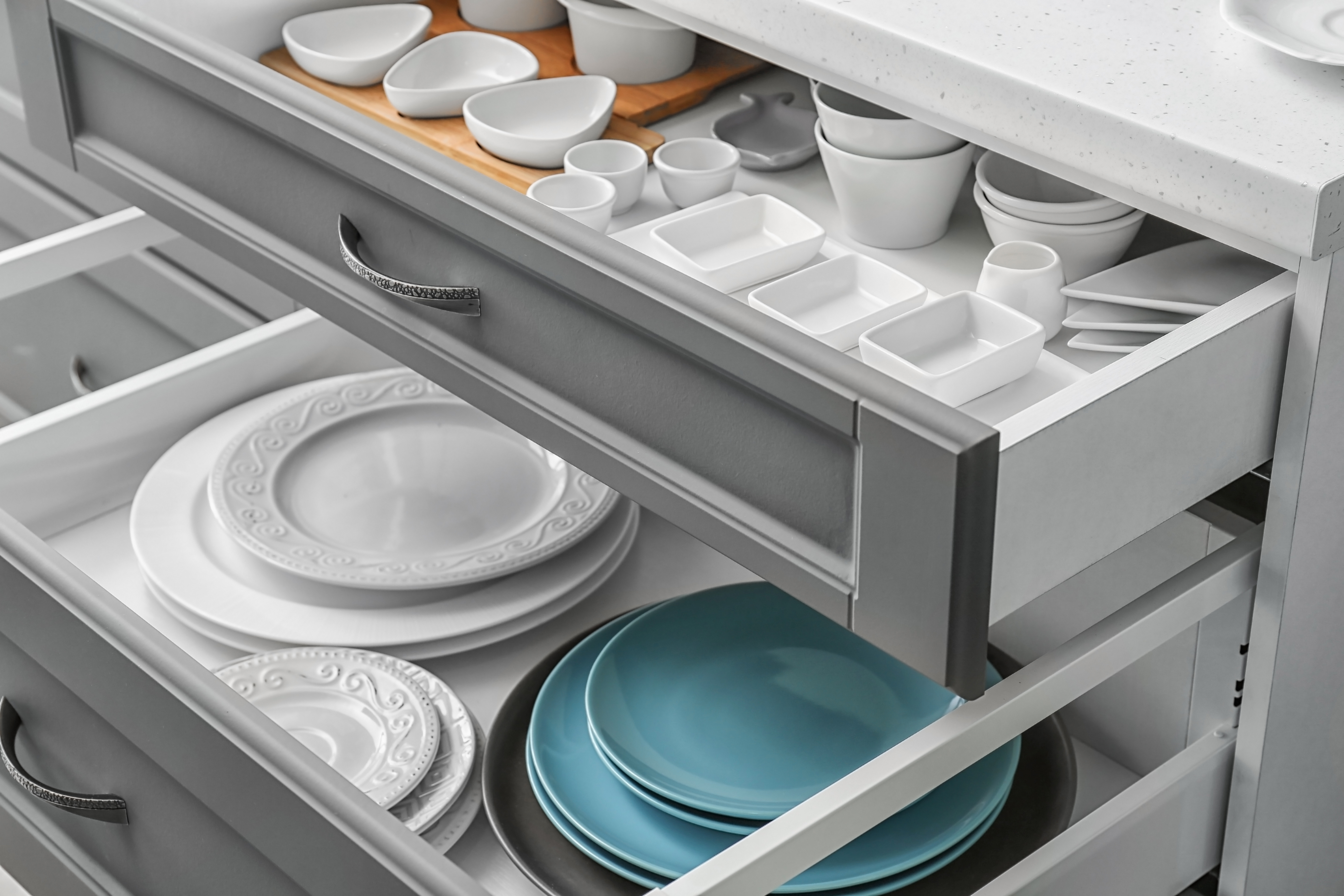 Decorative Pull & Handles
Lorum Ipsum Do
Self-closing hinges
This option is available with many cabinet lines. A special mechanism within the knuckle and pin system allows the doors to close softly automatically once they reach a certain point. This same soft-close option - using another type of mechanism - is available for drawers.
Cabinet Characteristics & Features
When you're choosing the hardware for your home, keep these things in mind:
Cabinet hardware is available as knobs, pulls and cups, in a variety of materials and finishes. Knobs need a single hole to attach them, while pulls and cups need two holes.
If you are replacing the hardware on existing cabinetry, be sure to choose pulls with the same hole configuration and distance as the old hardware.
Make sure that the screws that come with the new hardware are long enough to run through the panels of your cabinets. If not, you may be able to re-use the screws from your current hardware.
While most people stick with one style of knob and/or pull in a room, you may want to combine looks to enhance your design.
Other Cabinet Characteristics & Features

Free Measurements
We proudly offer free in-home measurements in Billings and our surrounding communities.

Contact Us
Our knowledgeable team is always here to answer your flooring and cabinet-related questions.

Special Financing
We offer zero interest financing on approved credit accounts through our partners at Shaw.